WELCOME TO EXPLORE INTERNATIONAL SCHOOL, SINGUR
Best CBSE School in Hooghly
---
Explore International School is a school with a difference. We feel 'wise' on one hand when we look at the established identity we enjoy as an institution where learning is purposeful, progressive and empowering. On the other hand we feel the excitement of growing manifold each year as our students are reaching unprecedented heights. Being a school, with multifarious activities there are several opportunities and we encourage all our students to persevere, participate and take responsibility for their own development. We maintain a three way partnership in which parents are a tremendous support. With each academic session we are growing in strength and achievement on all fronts.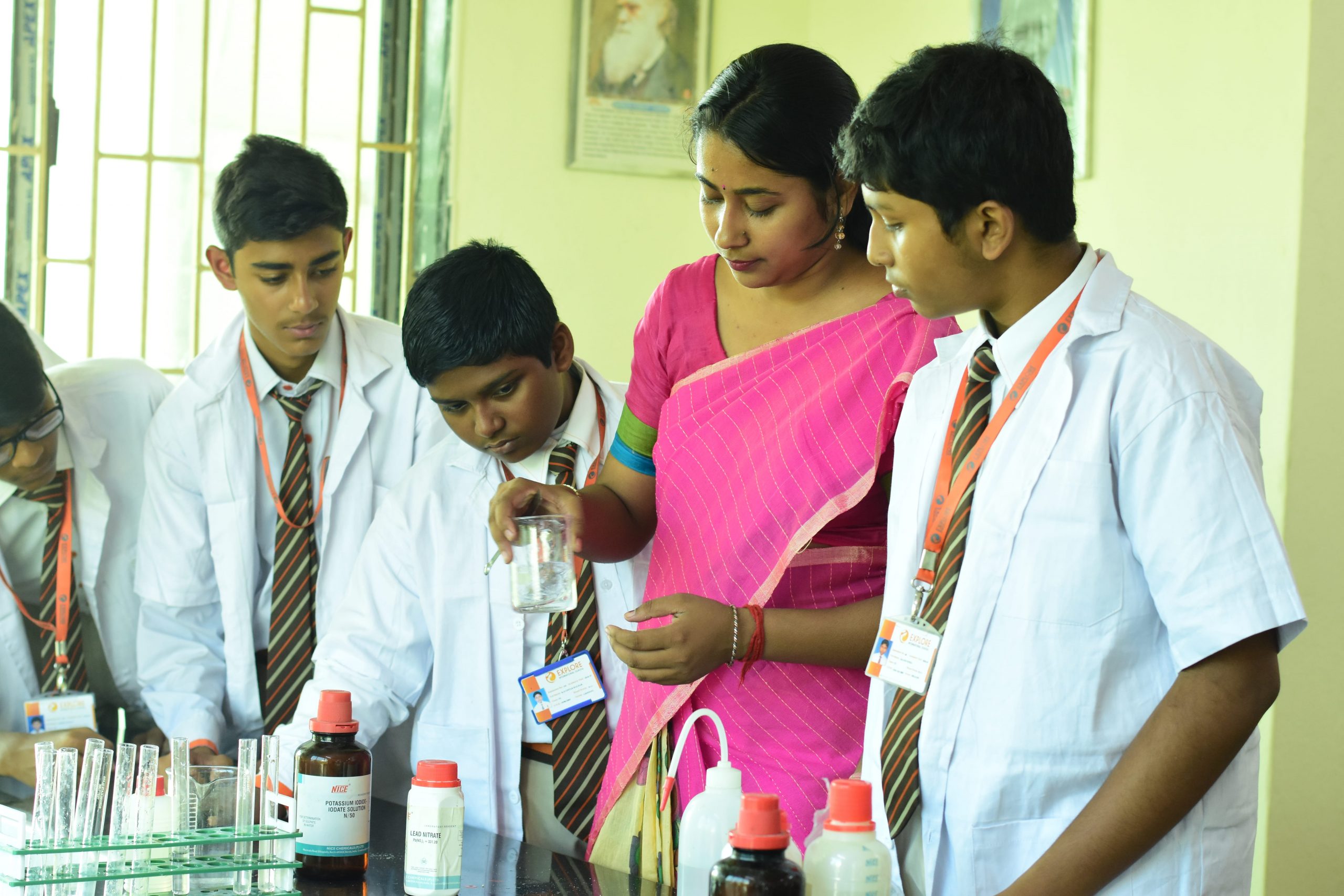 Admission Inquiry 2022-23
A Journey To A Better Future Begins With Us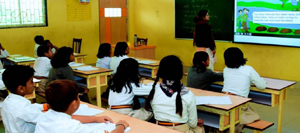 SMART CLASSROOM
The large spacious classrooms with comfortable seating arrangement and smart boards help the children to update their knowledge and erudite teachers help them to develop different skills.
Maths lab too have enough materials to cater to the needs of the students. The language lab and the art lab of EIS, Singur have the latest facilities and are inspiring the young students to develop their communication skills.
EIS, Singur has taken great initiative to develop games and sports. The sports complex comprising of play ground, cricket ground, table tennis room, gymnasium are well maintained. The lush green lawns and the sprawling garden add to the beauty of the school building.
The music and dance rooms are fully equipped with proper instruments with a set of very efficient teachers guiding the students.
The modern and advanced Libraries provide ample education materials to the students and the unique seating arrangement ensures zero disturbance.
Students can avail the school transport subject to the availability of seats. The routes and stoppages of the school buses have been prepared keeping in view the convenience and safety of all students.
TESTIMONIALS
This is a high class English medium co-ed school in Singur. From pre primary to twelve classes facilities are available. Fully CCTV surveillance, all furnished classes. Outdoor games like Football , Cricket, Volleyball, Badminton, Athletic etc. Indoor games like Table tennis, Chess, Yoga, Meditation etc. Kids play ground like Slides, Swing, Outdoor fun stations, kids trampoline, seesaw etc. Computer lab are available here. This school syllabus is under CBSE New Delhi. The service of teaching and non teaching staff is well cooperative . They are all well behaved.
Somnath Das
Every school is special in its own way and the same is with my school as well….. Schools are a place where we get to make friends, learn new things and grow every day, it is so hard to imagine a world without schools…. proud to be an explorer😊😊
Mithi Singharoy
Bookish knowledge is not the boundary where we should stop……This is what EIS develops in the thought of the kids. Happy to be a part of Explore International School.
Debraj Maity
Good management, nice infrastructure to each an every field i.e educational – technological, co-curricular etc , very helpful faculties. Till now, I am having a pretty good experience. 😊
Anurakti Das
School is the place where we find our another family. Explore provides such a homely environment that remove the toxins of children's mind. I am very happy to be a student of such a school…
Priti Das
Explore International School is one of the best CBSE schools in our Hooghly district having impressive classrooms, playground, separate activity rooms, laboratory, library, canteen. It gives you a magnificent feel to be in and around the campus. The school has very cooperative admin and qualified faculty. They take utmost care to a student's all round development and have successfully been conducting online classes all throughout the pandemic.
Deboleena Jana
Explore International School is a very strong independent school, emphasizing character and community as well as rigorous academics. The Administration has been wonderful in handling the pandemic, putting students/staff/family needs first. Teachers here are on the look out for the safety and well being of the children in their care.
SURANJANA CHAKRABORTY
An excellent institution to excel. Soothing ambience with a perfect blend of nature. Fabulous infrastructure and administration. Students are given individual care and attention . Even during this pandemic situation Explore International School has found out some unique methodology that have been implemented by teachers and mentors virtually…. It's really an unputdownable effort!!
Debangana Banerjee
BEST SCHOOL IN HOOGHLY- EXPLORE INTERNATIONAL SCHOOL - CONTACT US
---
REACH US
EXPLORE INTERNATIONAL SCHOOL
Vill- Jamir Beria, P.O+P.S- Singur, Dist- Hooghly, Pin- 712409, West Bengal.
For Admission: +919674494974
Email: info@eissingur.edu.in